Assisted Living
What is assisted Living?
Assisted living is senior housing consisting of studio, one or two bedroom apartments. Assisted living residents still manage their lives on their own, except when they require assistance with daily activities when their health begins to decline. 
These assisted living care homes provide help with things such as: dressing, housekeeping, transportation, showering, and cooking. Residents are provided 3 meals daily, along with a large variety of several daily activities for them to participate in, if they choose. Socializing and aging in place is very appealing to many, after their homes have been sold.
Costs usually range between $ 3500-5,000 monthly.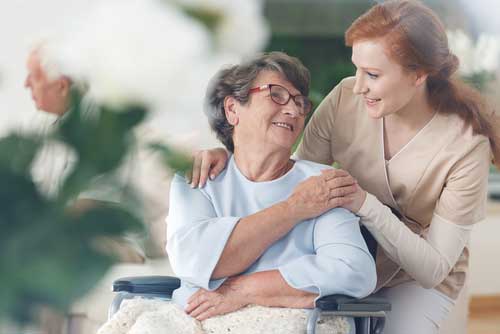 Senior Placement for Assisted Living
Assisted living is perfect for those that are facing some areas of decline in their lives. It doesn't mean anything too serious, it just means they need a little help in certain areas that have become a little challenging. Options include help with dressing, assistance with walking, managing their medication, showering if needed, laundry service, or cleaning of one's apartment. It is a nice move for those that no longer cook meals, since assisted living provides 3 meals daily. Staff checks on residents daily. It's just comforting to know that help is there for so many various needs.